Jimmys Grand Cafe TV Commercial
 
Breakfast / Lunch / Dinner
Casual American diner offering huge menu, including breakfast, burgers & sandwiches.
Jimmy's Grand Cafe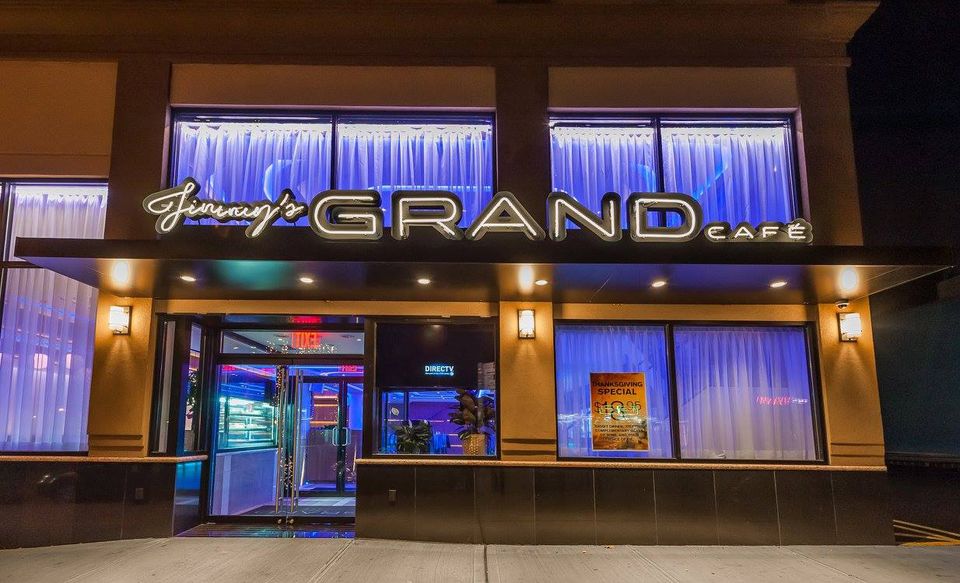 Known for its fun, laid-back vibe and fantastic food,
Jimmy's Grand Cafe
is a favorite among locals in the Bronx, NY. Serving breakfast, lunch, and dinner, the restaurant dishes up classic American cuisine as well as tasty Latin American dishes. The vibrant décor and friendly staff make this a great spot to break bread, whether you want to enjoy a family meal or a night out with friends. The cafe also features live music on select evenings.

         Jimmy's Grand Cafe offers a selection of food that includes something for every taste. Favorite menu items range from the exotic Dominican breakfast to crispy empanadas. Vegetarians can choose from an array of fresh veggie dishes like the garden salad with apples, while meat lovers are sure to get their fill with the half-pound cheeseburger. The restaurant also offers a variety of delicious drinks, from coconut mojitos to tasty mimosas.




The best dinner in the BX! Great food, and great service "shout out to Johnathan!" The coconut crusted French toast is delicious! If your from the Bronx you have to check it out!